New Delhi: Traveling by train is an experience in itself and it becomes even more exciting when you have your tea, coffee and food orders delivered to your seats. However, travelers on premium trains must have encountered the dilemma of whether or not to place an order due to fear of service charges.
Now, to encourage people who do not pre-book their food when booking the ticket, Indian Railways has waived the charge. Days after the Central Consumer Protection Authority (CCPA) banned hotels or restaurants from automatically adding a service charge to the food bill, railways removed the levy of service charges on food bills. food orders placed during the trip.
People can relax and enjoy their morning tea on the Rajdhani, Shatabdi, Duronto or Vande Bharat express trains as it would be offered to them on the MRP. Recently, news of a passenger paying Rs 70 for tea on a Shatabdi had surfaced. He had to pay a service charge of Rs 50 for a cup of Rs 20.
This has now been resolved by the railways by removing the service charge levy, however, passengers will still have to pay an additional 50 rupees for breakfast, lunch and dinner ordered during the journey.
Related News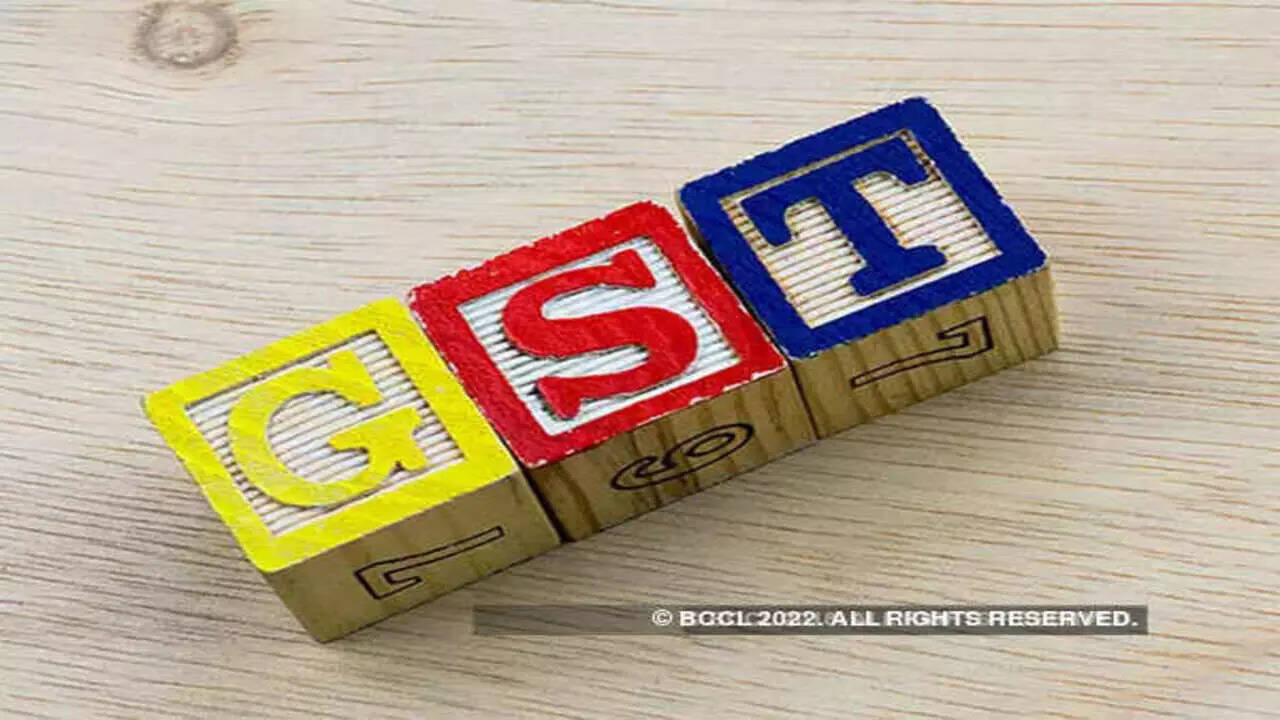 New GST rates: Paneer, curd, other daily necessities to get expensive starting today; that's all that gets more and less expensive
Related News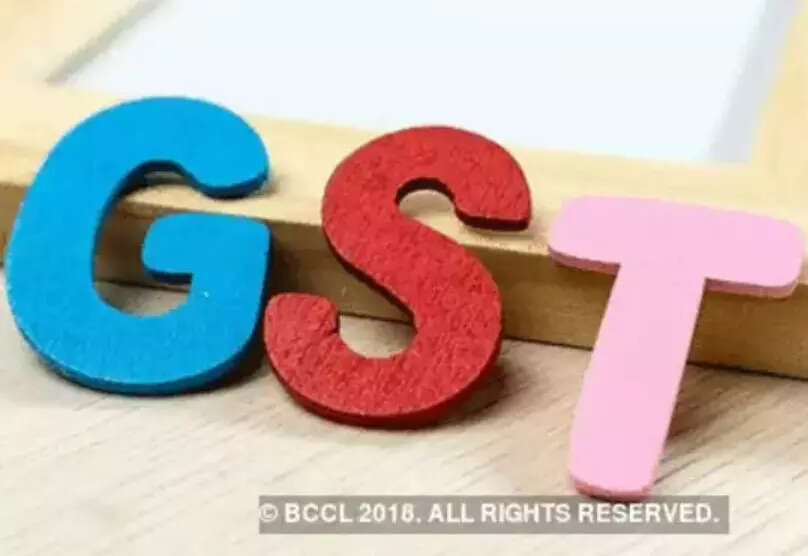 5% GST on pre-packaged items up to 25 kg: CBIC publishes FAQ on applicability of GST on pre-packaged goods
In a circular to the IRCTC, the Railway Board specified the catering costs for tea, breakfast, lunch and dinner for both categories of passengers on pre-booked trains such as Rajdhani , Duronto, Shatabdi and Vande Bharat. The flyer states that the prices include GST, which means there will be no additional charges.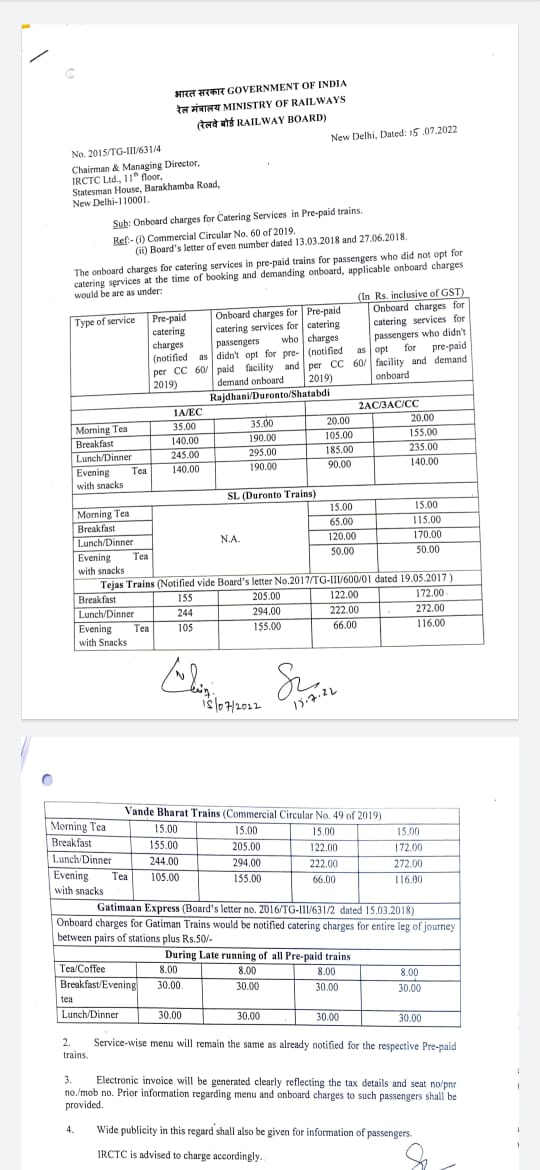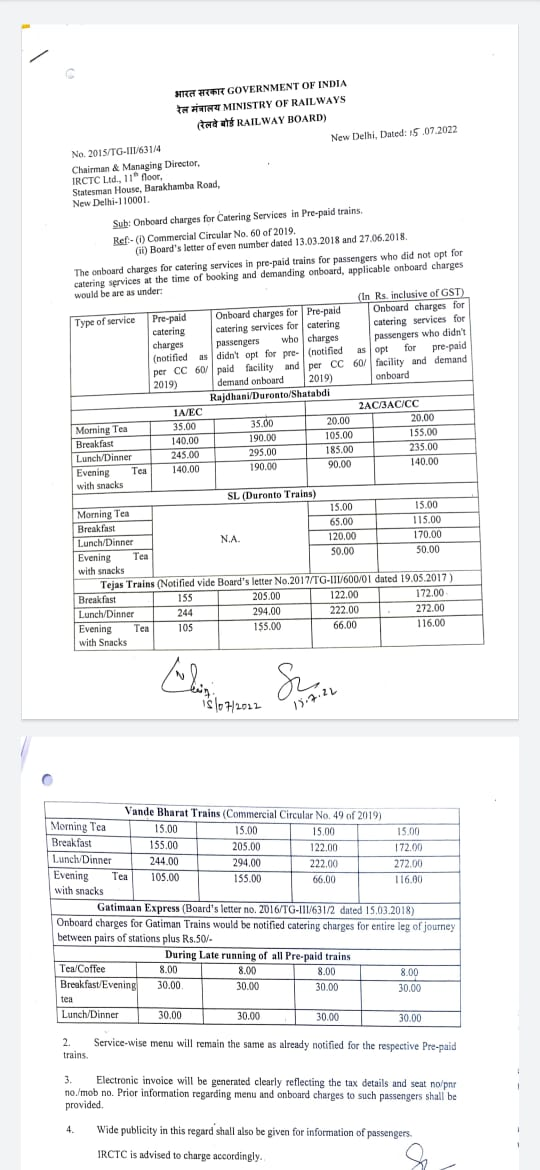 Charges for all groceries will be the same for both categories of passengers on these trains, if a prepaid train is late.