The new guidelines issued by the Central Consumer Protection Authority (CCPA) state that "service charges will not be collected by adding them to the food bill and deducting GST from the total amount". It prohibits hotels and restaurants from charging service charge by default in food bills and allows customers to file complaints in the event of a violation. The CCAC issued guidelines after receiving customer complaints. Now, it is up to customers to pay any amount in tip and restaurants can only charge food fare.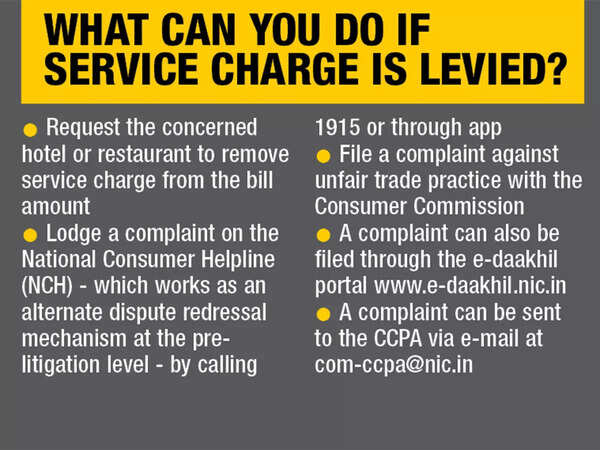 Does that mean you'll have to pay less for food now?
If you think that because of CCPA guidelines you will have to pay less to dine out, you are wrong. In its detailed guidelines, the CCPA said: "There are no restrictions on hotels or restaurants in setting the prices at which they wish to offer food or drink to customers. Thus, placing an order implies consent to pay the food prices displayed in the menu as well as applicable taxes." However, restaurant owner Amrish Arora asks, "How does the consumer benefit? Who loses there? Restaurants may have to raise the price of items and customers may end up paying more than they were."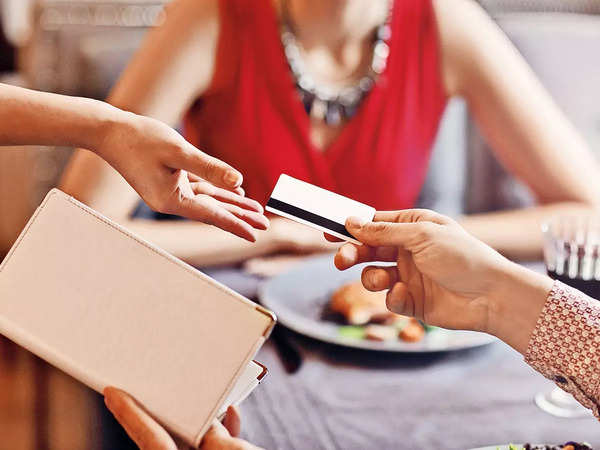 The restaurant industry said it was unfair to be singled out when many others were charging for the service, adding the new rule was a blow to their workers.
How are the latest guidelines different from the 2017 guidelines?
The issue of service charges was last raised in 2017, and at the time a notice allowed restaurants to print service charges on bills, but it was up to customers whether they wanted to pay them or not. However, under the new guidelines, restaurants and hotels are not allowed to directly or indirectly levy service charges, other than for food items. Another change in the 2022 guidelines is that customers can now seek redress and contact the CCPA. Previously, the Consumer Protection Act had no provision for the CCPA, which is now a nodal authority to address consumer concerns.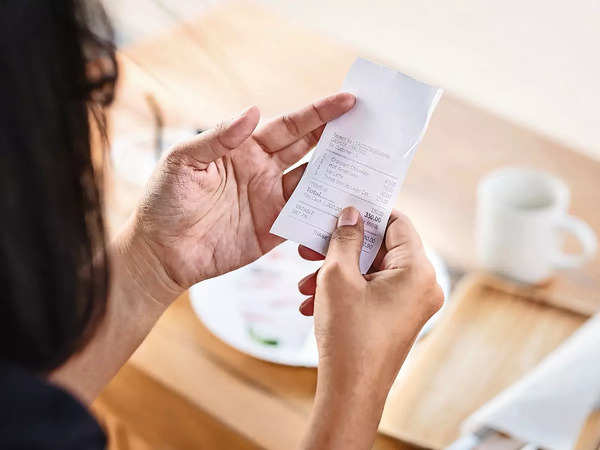 CCPA says it issued new guidelines after receiving customer complaints
Take it to court: Restaurateurs
Most restaurateurs said the guidelines were unfortunate and would hurt not just employees, but the hospitality industry and even customers. Amrish Arora, who owns restaurants across Maharashtra, said: "We have a joint group of all associations and bodies and two points have been raised so far. First, our voice must be heard and we must go to court now. Second, why are restaurants singled out? From railways to airlines, wherever the service provider charges a service fee. These are bullying tactics, we won't let this pass without a fight. Rohit Malhotra, CEO of a hotel company, adds: "The service charge was not mandatory anyway and was even waived when customers did not want to pay it. It's like a staff reward system. Now, even if customers pay tips, these will be retained by the manager or waiter, they will no longer reach staff members as before. For restaurant staff, income from service charges was either equal to their salary or 60-70% of it. What will happen to this share now? I can see two immediate effects: staff income will go down, and once margins go down, businesses will start to close. The long-term impact is that unskilled labor will eventually move to other work and skilled labor may seek better opportunities in other countries. This problem will hurt the industry.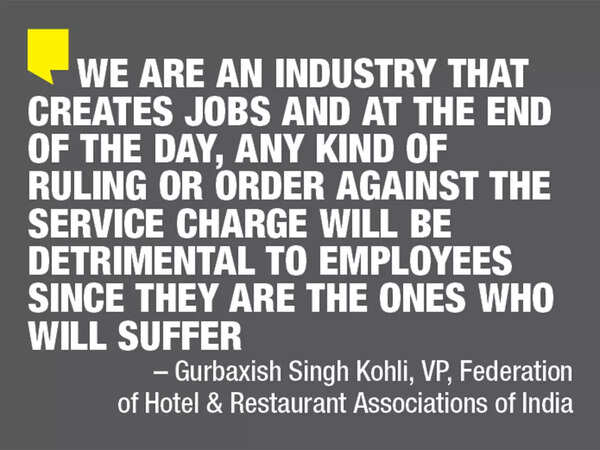 This will result in the loss of remuneration of our staff: Restaurateurs
Sources say that after having discussions on Monday evening, the restaurateurs have decided that "the new guidelines issued by the Central Consumer Protection Authority (CCPA) do not change our position on the collection of service charges. Members who levy service charges are advised to ensure that information regarding such charges is prominently displayed on menu cards and otherwise also displayed at the premises, customers should be advised of such charges before placing an order and it should be no restrictions on the entry of any patrons to the premise as a precondition to collecting the service charge." The restaurateurs also say the latest guidelines issued by the CCPA are "unfair to our staff." Amit Bagga says: "Why is only the F&B industry singled out when airlines, cinemas, car dealerships s and several other service companies charge additional fees to customers, just that there is a different name like convenience fee, handling fee, service fee, etc. Also, everything we charge is part of our taxable income and we also charge GST on it, so why is there a problem? We make sure our customers are aware that we charge a service charge by showing it on every menu page, and even outside the entrance. Restaurant owner Akshay Anand adds: "It reduces the salaries of our staff. The government should reconsider these guidelines as it will be a blow to staff who are working hard to provide the best customer experience with their service. This is still a guideline and not a law, so the government should reconsider this decision for the sake of the livelihood of so many people. Restaurateur Sahil Sambhi adds: "This is a blow to employees in the F&B industry. Paying the service charge was not compulsory, but if the service was good, the customer used to pay it with pleasure and rarely asked us to withdraw it. Passing a directive that we cannot charge a service fee will result in loss of pay for restaurant staff and could cause many people to change careers. Restaurant owner Sharad Madan says, "The service charge never goes into the pockets of the restaurateurs, it's a small perk that keeps the staff motivated and extra support for them, as the collection of the service charge is split evenly between the Staff. Considering that this is only a guideline, we ask the government to reconsider the decision.
The latest guidance issued by the CCAC has created unnecessary confusion: NRAI
On Wednesday, the National Restaurant of India (NRAI) issued a statement which read: "The latest guidance issued by the CCPA has once again created unnecessary confusion among consumers…Additional charges are being levied by several other industries, including some government agencies. , however, the guidelines are only issued for the restaurant industry. Service Fees are part of the Owner's discretion/decision as to the total price to be paid by a Customer with respect to the sale or service of a Product. It is one of the components of the total price of the product. Neither the government nor any other authority can interfere with the business owner's decision in this regard. The customer is informed of the price and its components before the customer places an order for the product… No authority can interfere with the binding nature of a valid contract unless it is proven to be impermissible or contrary to any unfair commercial practice.
The government must introduce a uniform law for all companies: FHRAI
Gurbaxish Singh Kohli, Vice President of the Federation of Hotel and Restaurant Associations of India (FHRAI), says: "We have explained time and time again that there is nothing illegal about levying service charges. This is a fee collected for the benefit of staff, which includes anyone, from waiters to staff working in the kitchen, who has directly or indirectly served a consumer. Moreover, no establishment encourages a consumer to pay it if, for whatever reason, he chooses not to do so. Ironically, there are several websites and apps that charge convenience fees, including IRCTC. These do not even explain what the charge is for, nor does the consumer have a choice to opt out. The government should introduce a uniform law for all businesses. We are a job creating industry and ultimately any decision or order against service charges will be detrimental to the employees as they are the ones who will suffer. Pradeep Shetty, Honorary Joint Secretary, Federation of Hotel and Restaurant Associations of India (FHRAI) and Senior Vice President, Hotel and Restaurant Association of Western India (HRAWI), said: "The industry expected a comprehensive law that would limit the collection of fees in addition to the cost of a product or service and that would be applicable to all sectors. However, with these guidelines, it appears that the restrictions imposed only apply to the hospitality industry. The FHRAI may contact the CCAC for clarification and further suggestions.